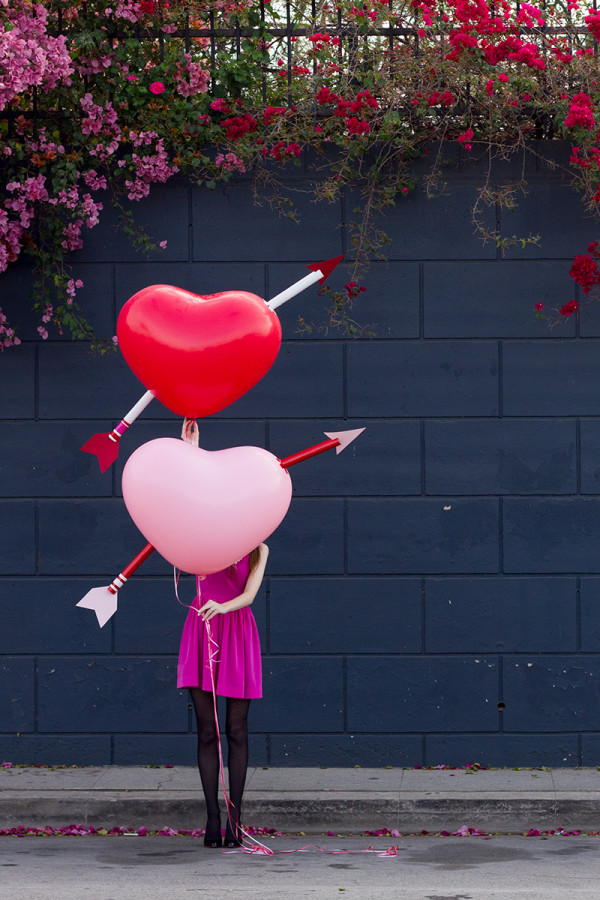 WA-HOO! Welcome weekend … I've been missing you. Welcome back. And what a weekend it will be!
If you're amped to "Valentine's Day" it up but have yet to start check out these super cute coffee sleeve printables from Melissa over at The Sweet Escape. The perfect way to send love – a coffee and a cute tag. Beaut! For the more adventurous, try out these DIY Giant Cupid's Arrow balloons from Studio DIY to make a statement.
For those of us who are wondering what to wear this weekend be sure to check out these three great ways to sport a black tee by Merrick. I'm thinking of breaking out look two for tonight's chill night out W and I have planned. (Hey, it's supposed to go up to -1 degrees Celsius ok! )
I'm definitely planning on spending some time this weekend baking up these beauties – spinach, artichoke and bacon stuffed soft pretzels from Half Bakes Harvest.  Yum!  I can't wait.
Totally ooo-ing over these inspirational spaces. Which one is your favourite?
Lastly, here's your weekend tune mash-up: The Cure – Friday I'm in Love / Said the Whale – Mother / Phantogram – Fall in Love. Check it, dance it, enjoy!
Here's wishing you the "bestest" of long weekends.
See you Tuesday loves.